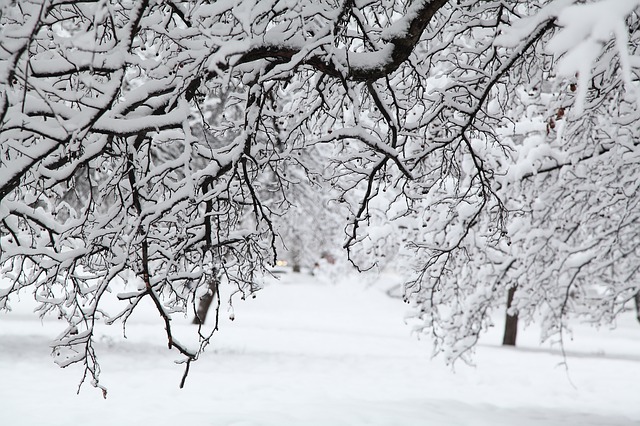 After two weeks of enjoying weather in the 50's and 60's, a winter storm blew through and dumped a few inches of snow on south central Wisconsin.
This has been a bit of a rough winter for me. It's the first one where I could say that I was suffering from seasonal affective disorder. I don't really know if I would have it under normal circumstances, but the untreated sleep apnea that I've had (and it's still untreated—long story on that one…) has probably exacerbated conditions like these. My mom had seasonal affective disorder when she was alive, and my father will be shipping me a blue light lamp that she used to treat it.
But even with this latest snowfall, I don't feel sad, because it will be going away soon. Baseball's opening day is in another week or so. And so, as the snow storm plowed through yesterday, I found myself enjoying its positive aspects of the snow. I used it as an excuse to stay home and spoil myself. As the snow blew outside, I felt cozy inside. I brewed myself a nice cup of tea. surfed the Internet a little, did some reading, did some journal writing, and talked to a dear friend on the phone.
There is a certain hush that falls over the land every time there is a good snowfall. There is something peaceful about it. So I think I'll enjoy it this one last time. Assuming that it is a last time. In any case, the warm weather is just around the corner…