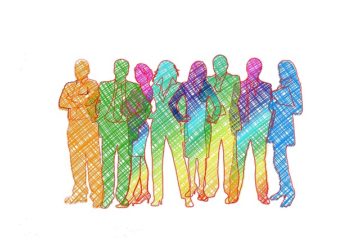 Madison Community Co-op, a network of eleven co-op houses here in Madison played host this past weekend to the Fellowship for Intentional Community, a resource and networking organization for the intentional communities movement. It marks the first time that a co-op house or network of co-op houses served as host for FIC's semi-annual meeting, and in many ways represents a coming together of the housing co-op and intentional community movements.
Co-op houses have a lot in common with other intentional communities, but it seems that the housing co-op movement has often felt like a separate movement. A lot probably has to do with its origins—the main motivation for co-ops has often been economic as opposed to utopian. Housing co-ops came together here in Madison and in other college campuses starting nearly 100 years ago as a means of providing inexpensive housing for students, and even today, there are people who cannot say the word "housing co-op" without having the word "student" also be part of the phrase.
But recently, there has been very strong interest in co-op living for non-students. These "community co-ops" have accounted for most of the growth in the housing co-op movement over the last 15 years. And Madison Community Co-op is the only large co-op system to have embraced the notion of community co-ops—the population of the co-ops is currently about 50% non-students, and even includes families in some cases.
So it was clear this weekend that the movements have more similarities than differences and the different origins of the two movements can be a real opportunity for learning and growth.
International, Ambrosia, Lothlorien and Phoenix Co-ops were fantastic hosts as they provided lodging and rotated duties of cooking and providing meeting space. I am amazed at the effort they put out. Furthermore, there was a lot of informal interaction between the attendees and the co-op residents. In some ways, it looked like two different generations of communitarians meeting—most MCC members are in their twenties and thirties while the FIC attendees tended to be older.
It's funny how this came all together. Laird Schaub, one of the leaders in FIC and the intentional communities movement had apparently been wanting to connect with the co-op movement for quite awhile and was really interested in holding their meeting in Madison, even though they didn't have any strong contacts with people from MCC. He flew to the NASCO conference in Ann Arbor last November telling folks from FIC that he'd probably find an MCC contact there. He ended up meeting me at one of his workshops, we got to talking, and a couple of months later, I got the co-op houses to agree to host their semi-annual meeting.
My story is quirkier. Laird did not recognize me at the NASCO conference, but he and I had met before. In 1995, I was looking into intentional communities, and a friend of mine from the Global Walk lived at Sandhill Farm, Laird's community in Missouri, so my then-fiancée and I went out there to visit. While we were there, we helped out with a project to build a chicken coop made out of straw bale and clay. Our task that day was to apply the clay to the straw bale. It was a muddy, messy proposition. Before working with the clay, I took off my engagement ring (not only had I given my fiancée an engagement ring, but she'd given me one as well) and I put it in my pocket, not realizing that my pocket had a hole in it. I didn't discover the hole until after we'd finished work that day, by which time it was too late—the ring had disappeared. We embarked on a search for it, but it had rained that day, the ground had become very muddy, and that made finding it difficult if not impossible. We joked that Sandhill's free-roaming turkey ate it and they would find the ring when they carved the turkey for Thanksgiving, but we knew that it was buried somewhere in the mud around the chicken coop, and is probably still buried there today.
My losing my engagement ring at Sandhill ended up being a harbinger for things to come—one year later, my fiancée and I would break up, and one of the reasons we split was over the issue of community. I wanted, if not a community, then at least a tight circle of friends deeply involved in our lives, but her ideal world included just us, with as much distance from other friends as possible. We each realized that our own heaven would be the other person's hell, and ultimately, we were each standing in the way of what would make the other person happy.
But through this past weekend, I felt that other cords were being re-established with other parts of my life. I found out that at this time last year, FIC was being hosted by Eco-Village at Ithaca. The founders of that community were also the founders of the Global Walk for a Livable World, and were my first employers out of college. And my Global Walk friend at Sandhill ended up moving to Shannon Farm, and there were several people in Madison this past weekend who know her well. We've stayed in sporadic touch over the years and I'm sure we'll be talking again soon…