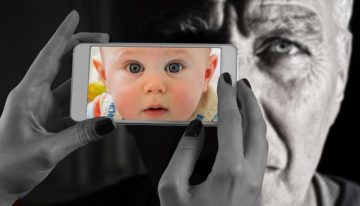 Having multiple generations in a co-op house or co-op house system can be interesting.
The other day three of us from three different co-op houses were sitting my living room the other day talking informally about co-op related business.  I commented that I feel like a co-op grandpa because I was one of the few people still in the Madison Community Co-op system who had attended a landmark 2003 meeting where we decided to purchase a house on Madison's south side. The woman across from me, an undergraduate, suggested that I was a co-op big brother, not a grandpa.
Following up on the theme of "grandpa-ness," I related a story of how we celebrated a housemate's 20th birthday at the end of last August. I calculated that right at about the point she was taking her first breaths as a newborn to the chorus of "It's a girl!" I was in an Urbana, Illinois bar in my first week as a freshman away at college testing the enforcement of the underage drinking laws.
The undergraduate woman said, "Ooh, that's a neat game! Try me! What were you doing the February after your 18th birthday?" which I presumed was when she was born. I replied that there wasn't too much of interest to talk about, just class at the University of Illinois and living in the Bromley Hall dormitory near all the fraternities. But I added that March was more interesting because that's when anti-apartheid activists erected a mock shantytown on the university Quad in protest of U of I's investments in apartheid South Africa. I related how the "shantytowns" became a magnet and hang out place for all sorts of campus activists, bohemians, punks and other freaky folks.  She thought that was really cool.
Sometimes the difference in age becomes evident, though.  I remember a couple of years ago, I was limping around with a cane due to a sprained foot.  A young woman about 20 years my junior said, "I think that's a very bling-bling cane."  Confused, I said "Bling-bling, as in Chicago gangster 'bling-bling you're dead?'"  She laughed and said no, bling-bling meant "stylin'."  I related the story to one of my housemates who was also an 80's baby and he laughed so hard I though he was going to lose his composure.