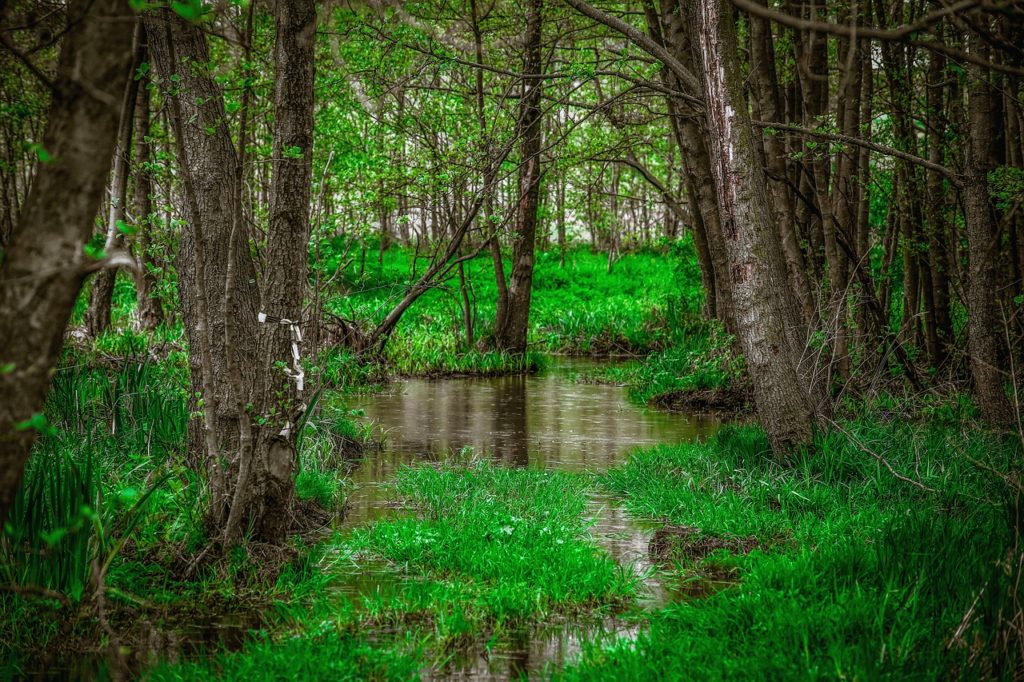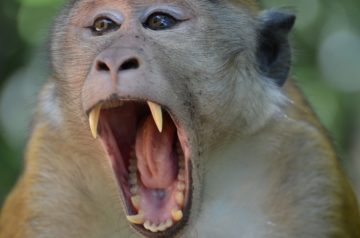 Who's afraid of a green planet? We have had 60 and 70 degree weather much of this week—a bit unusual for mid-April in Madison, Wisconsin. There are a lot of trees in the vicinity of our property. Our neighborhood is an old one that still has tall elms forming a very high arch over the street, so it's very noticeable when things turn green.
Today, as I was walking home, I noticed that the buds from the trees were much larger than they were just yesterday. What looked like dark little knobs yesterday suddenly had little green foliage coming out today. I almost wish I had one of those time-lapse cameras so I could watch the buds bloom.
I remember walking down the street with a bit of a spring in my step, enjoying the weather, and yet, in some ways, it felt unsettling. We are nearly twenty degrees above the normal high for this time of year. I wondered about the forces of nature conspiring to bring us this unusual weather and I began to have images in my mind of the earth's axis being slightly off kilter.
I remember my first spring here three years ago when everything seemed to turn green literally overnight. I'd moved here mid-winter and so I almost literally woke up one morning with the neighborhood suddenly looking a lot different than I'd remembered it. I walked along the lush vegetation that had seemingly come out of nowhere, and I imagined that the greenery was really this alien presence about to take over. I figured that at the rate things were growing, I could see Madison within a few days being buried up to the height of the Capitol dome by some alien kudzu-like creature that was taking over and which would soon replace humans as the dominant life form on earth—really showing us big time that it's not nice to fool with Mother Nature.
With these images in the back of my mind, I was talking to a housemate at about 9:30 p.m. tonight when suddenly both of heard loud cracking and clanking noises outside. We rushed out to our front porch and watched as golf-ball sized hail began to hit the ground. I mean, it was as if the street was being pelted with rocks, and the wind picked up and thunder and lighting crackled in the distance. It was more than a little scary, and we wondered how long it would last and whether we would start seeing damage to the roofs and windows. Luckily, the hail stopped within a few minutes, and gave way to a heavy rain which mysteriously made the hail melt and disappear, as if it never occurred in the first place. And then the rain itself stopped as quickly as it came.
With my imagination running wild again, I imagined that this hailstorm was the opening salvo of an invasion. Like many U.S.-style invasions, it begins with heavy aerial bombardment, and eventually it gives way to ground troops coming in and taking over. I walked up in my room and looked at the tree near my window. Maybe it was my imagination but I would swear that the buds on that tree were bigger than they were a few hours before…