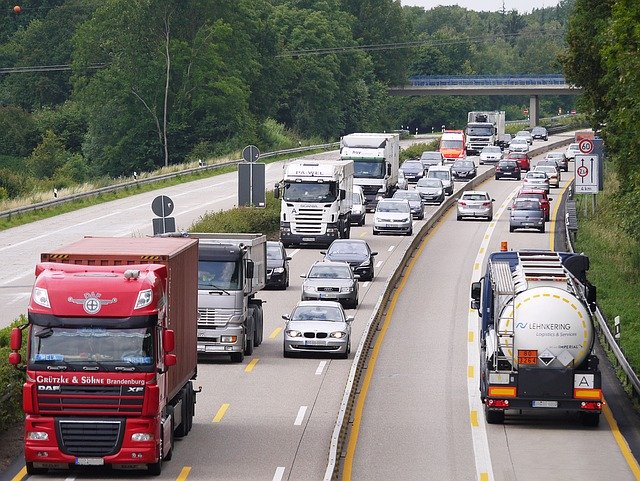 During the month of August, and particularly August 14-16, U-Haul and other trucking rental companies unleash thousands of trucks on the streets of Madison, Wisconsin–driven by people without licenses to be truck drivers. Yes, it's Madison Moving Day.
Does chaos result? Yes and no.
In many ways Madison Moving Day is an annual rite of passage, and it has become somewhat of an exact science. August 14 is often referred to as "Hippie Christmas" because of the wonderful opportunity for dumpster divers and curb pickers to find used treasure. The streets of downtown Madison used to be virtual canyons of used items. I knew one group of people who would rent a cargo van, divide up the streets between them, and comb their respective territories for treasure, dressed in grungy clothes and work gloves. Nowadays the city will pick up junk before the pickers get to it, and the canyons of used items aren't as high as they used to be.
But beyond the moving day stuff left behind for others, there's also the hauling of the rest of the stuff and that's where the trucks come in. Naturally, the trucks take up more room than cars. And herein lies the problem. Or at least part of the problem.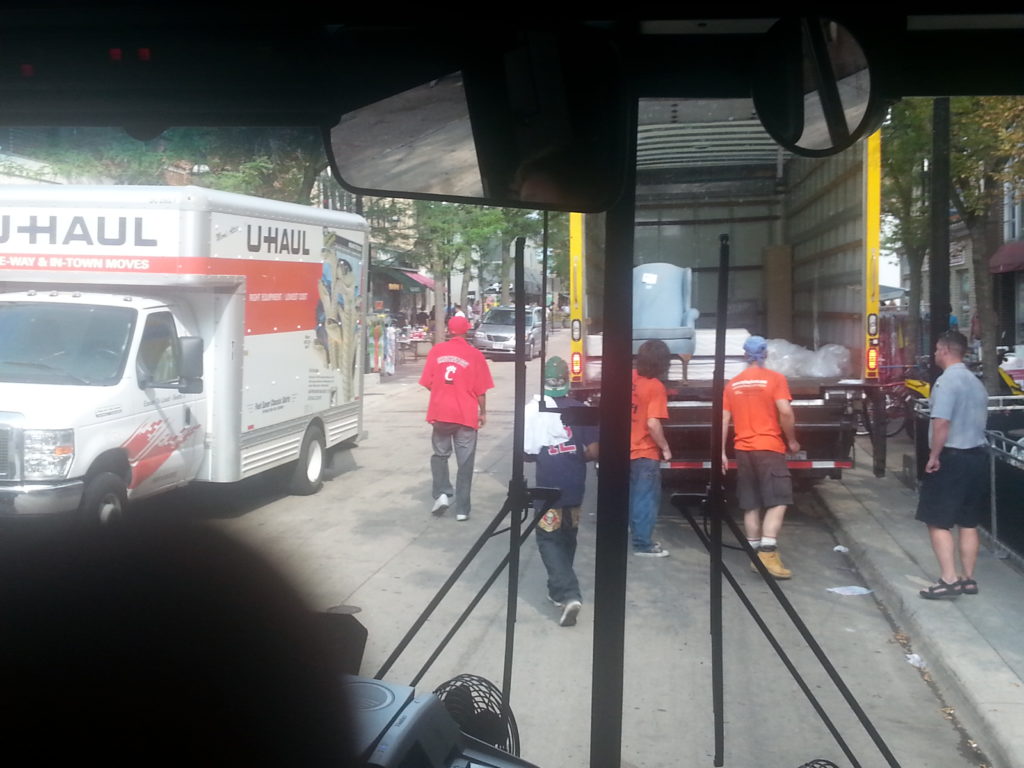 In the photo above, students are pictured blocking State Street so that they can unload their stuff into an apartment. While State Street is technically a pedestrian mall, it is also a bus route, and in this picture, the students ignored repeated requests to move their truck out of the way of a city bus running its route.
While this is an example of the exaggerated sense of entitlement that many UW students have, it is also indicative of poor planning at the City of Madison level that threatens to drive down the quality of life across the city. While downtown developers are starting to toast Madison, Wisconsin as the next Austin, Texas, many of us who live near downtown fear that we are actually poised to become the next Los Angeles, California in miniature. More about this in a subsequent post.