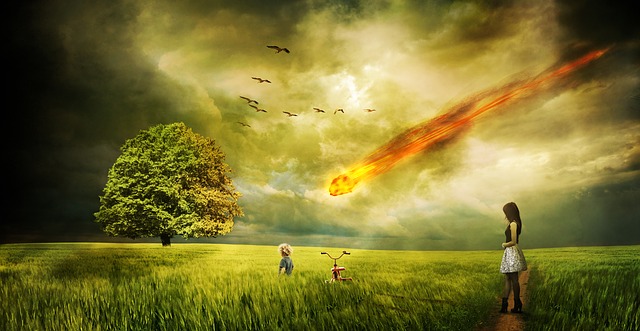 As the days and hours counted down to December 21, 2012, Woodman's, Copps', Willy Street Co-op and other grocery stores reported extreme crowds and long lines as panicked Madisonians rushed to ensure they would have enough food, water and other provisions for what could be a serious emergency situation.  The University of Wisconsin closed itself last night and today. My supervisor at my new part-time job took the unprecedented step of allowing my co-workers to check and respond to messages from home, in case it was too dangerous to travel to work.  The non-profit where I have my field placement shut down today, and I got a call notifying me that it would be shut down tomorrow. Madison Public Schools were closed today and will be closed again tomorrow. Madison Metro canceled all bus and paratransit service for today, and will decide tomorrow at 4 a.m. whether they will resume service tomorrow.
Mayan prophecy? What Mayan prophecy?  I'm talking about a blizzard named Winter Storm Draco.
Eh?
Earlier this week, Madisonians got news that a big blizzard would be headed our way.  The snowfall estimates kept on climbing through the week.  The blizzard struck late last night or early this morning, sometimes accompanied with thunderclaps which, yes, sometimes occur with major winter storms.  Most people stayed home from work today rather than risk going out into the snowstorm, which, with its 45-50 mph gusts, created whiteout conditions.  There have been power outages in the area, and I resorted to typing this post on a text editing program on my computer because power flickers here have played havoc with our Internet service and wiped out my first attempt at writing this post.
As for the people who predicted that the world would end December 21, 2012: well, the people worried about the predictions are largely of European, not Mayan ancestry.  At least Australian Prime Minister Julia Gillard is able to keep a straight face about the whole thing:
Indeed many real-life Mayans are not happy about at the misrepresentation of their culture and the way that the government and tourism industries are colluding to making money off this misrepresentation.
In the true December 21, 2012 spirit of this season, The Weather Channel has now taken to naming winter storms in the same way that tropical storms and hurricanes are now named.  Apparently Europe has been doing so for some time, and the Weather Channel argued that doing so here in the U.S. would raise awareness, make it easier to track the storms, allow for better coordination and preparation that could minimize the fallout from such storms.  Plus one can't argue against the entertainment value involved in tracking such a storm (and the likely number of viewings and website hits that The Weather Channel will likely from this).  As for Winter Storm Draco, the name apparently is that of first legislator of Athens in ancient Greece, and not a pet name for Dracula.
I do think that an important distinction needs to be made, though, between a hurricane and a blizzard. The aftermath of Hurricanes Katrina and Sandy did not involve children celebrating getting out of school and making snow forts and snow angels.
But with work canceled for today and tomorrow, those of us at the co-op house here were able to relax. The children thoroughly enjoyed the snow, and the adults were able to look out over the beautiful whiteness from the safety and comfort from our living room and bedrooms.  We enjoyed the fact that we were forced to relax as our ability to rush around was seriously hampered. I was able to finish the first draft of my paper and have plenty of time to prepare for my final exam and class presentation on the last day of the semester this Saturday, 22 December.
That is, if we make it to Saturday.