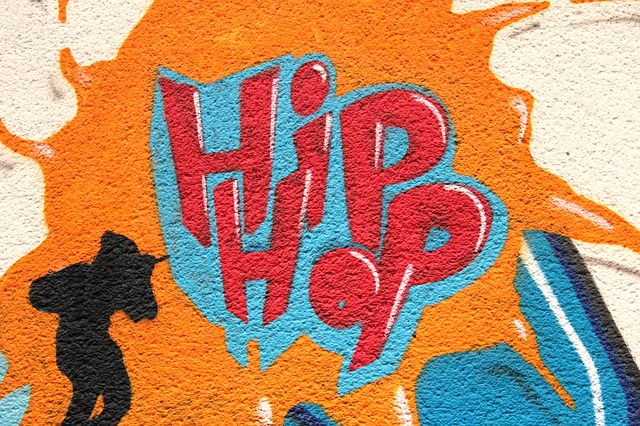 Friday night was a fairly decent set for me at the Madtown Barefoot Boogie–not my best, not my worst.  But it got me thinking about the musical style of hip-hop in a way that I hadn't before.
I pretty much always begin well and end well–particularly when I DJ the second half of the event, which essentially requires me to start off on a high energy note, and end on a mellow, contemplative note.  I often struggle for a little while somewhere in the middle, when it's not always 100% clear to me what the dancers are looking for.
I sensed from the second and third tracks that the dancers were not really up for a high energy night.  Sometimes when I spin, I am surprised to the degree that they want the high energy tracks coming over and over again–it's more than what I would do, left to my own devices.  But this night was different–my predecessor from the first half of the event had a high energy set going, and I think the dancers were ready for something different. 
We have a place where people can leave comments for the DJ's.  One person, when asked whether I played music s/he could dance to, checked "strongly disagree" and in the comment section wrote "Hip f'ing hop."  Another person said s/he didn't think hip-hop should be played at all. 
The funny thing is that I played only two hip-hop songs the entire night.  While each DJ at the Barefoot Boogie has their own style, we all know that variety is very important with the diverse crowds, and variety is what our crowd seeks.  The two hip-hop songs, which I played back to back, were T-L.A. Rock and Jazzy J's "It's Yours," and Neneh Cherry's "Sassy."  "It's Yours," is an 80's old-school anthem that talks about what was then a relatively new hip-hop phenomenon.  I carefully selected it because it was tasteful and positive, even if it wasn't necessarily socially conscious.  I did sense that some people weren't connecting with it, so I selected the Neneh Cherry selection because it was still hip-hop, but it included a lot of jazz samples which made it feel like a smooth selection.  I have her CD "Homebrew," and I think she has a very positive message.
But it's also true that a lot of people have a visceral reaction to hip-hop, particularly here in Madison, and I feel like I need to say something about that.  As for the people who left the comments at the Barefoot Boogie, I don't know what the basis of their objection is.  But a lot of people view hip-hop as a negative force in our society–as if all of it celebrated misogyny, violence, gang life, and the like. 
I'm no expert on hip-hop, but one thing I do know is that there are as many definitions of hip-hop as there are hip-hop fans.  A lot of fans define hip-hop not only by its music, but also certain fashions and attitudes.  But since there are so many definitions out there, I think that it's best to just focus on the music itself, so my definition of hip-hop is simply this:  spoken-word rhyming lyrics over a beat, frequently consisting of music sampled from other records.  That's all.
As for what people do with hip-hop, the message that people deliver, yes, criticism can be called for.  People should always speak out against lyrics that celebrate misogyny and violence.  Frankly I think people should speak out more about these things.  I also agree that such things are too prominent in the hip-hop genre.  But stick to the issues–criticize the artists and lyrics, not the whole genre.  If you condemn a whole genre, you also condemn the people who are doing positive things with the genre.
I see a lot of articles and letters to the editor that complain about the hip-hop scene in Madison because there have been occasional problems at hip-hop concerts.  While this should never be defended, a double standard definitely exists.  I had UW students as my neighbors for 5 1/2 years when I lived in downtown Madison.  I lived two blocks from where they held the annual Mifflin Street Block Party–a party that never is allowed a permit, but which is tolerated, at a cost of tens of thousands of dollars to the city.  I watched as Wisconsin's "best and brightest" got hammered, urinated on our property, smashed beer bottles,  tore down our "No Parking" signs and vandalized our compost pile.  Some of this also happened during Badger football game weekends, to the point where every time someone said "Get Your Red On," I wanted to hold up a giant bottle of Visine (which "gets the red out.")   Can someone in Madison seriously tell me that the same would be tolerated by the police in neighborhoods with large numbers of people of color?  Can someone really tell me that and keep a straight face?
When hip-hop does deliver a positive message, it can often deliver it well.  One good example is the "Dawnbreaker Collective" video I linked to  on a previous post.  Another example is below–the song "Simple Things" by A. Skillz and Krafty Kuts.  I know there are many more examples.