17 Sharaf 166 B.E. (Baha'i calendar)
Soundtrack in my head:  U2, "Dancing Barefoot"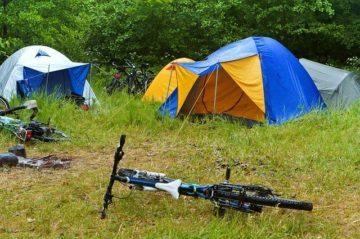 It was twenty years ago today that over a hundred people from all over the  country traveled to L.A. via bus and airplane (and perhaps even thumb) and gathered together in a large field behind a church in Simi Valley, California.   The purpose was to convene and prepare themselves for the Global Walk for A Livable World.
The Global Walk was a cross-country walk for the environment in which roughly one hundred people walked from Los Angeles to New York over a period of nine months in 1990.  We were a mobile caravan and intentional community living out of tents, walking an average of fifteen miles per day, and stopping in cities and small towns to talk about the environmental crisis and ways to help save the planet.  You can read more about the Global Walk here.
I had the fortune of being one of the staff members for the Global Walk.  I found out I was hired by the Global Walk organization in the middle of finals week of my senior year in college, and at the end of May 1989, I hopped on a bus to L.A. to begin my work.  Between June and August of that year, three of us lived out of a van as we helped map the walking route and establish contacts in different cities.  Then from August 1989 until January 1990, I worked out of the Global Walk office across from the Palisades in Santa Monica. I served as their field coordinator to  follow up further with contacts in developing publicity events, speaking events, and logistical support for the Walk.  We as staff lived very simply, subsisting on stipends of $500 a month and staying for free at the homes of former Great Peace Marchers.
To be honest, it was hard to imagine what kind of creature we were creating in that Santa Monica office. At that point, the walkers existed only as names on registration forms, and it was hard to imagine what kind of people we would encounter once we began to gather in Simi Valley. 
But on January 15, 1990, they began arriving. Some of them stopped at the Santa Monica office prior to setting up camp to help out with last minute mailings and other things.  It was fascinating to finally associate faces with names.  The Walk started becoming something tangible at that point.  What had been an organization with an office and small staff started becoming a community taking on a life and a personality of its own.
We camped out in the field for two weeks.  During that time we had a number of meetings where we hashed out decision-making processes, job rotations and other issues.  People pitched in to help with constructing the interiors and painting the exteriors of the support vehicles.  We also had a talent show, a few dances, and activities to get to know each other.  People tried out their gear and an REI near Glendale, CA offered walkers a steep discount on gear–that is where I got my walking shoes, tent, and sleeping bag.  I still have the latter two today.
I have vivid memories of the sights, smells, and feelings of that time.  It was a time giddy with anticipation and excitement.  In some ways, those two weeks in Simi Valley were a trial run for when we would actually start walking. But more on the start of the Walk in a future post…