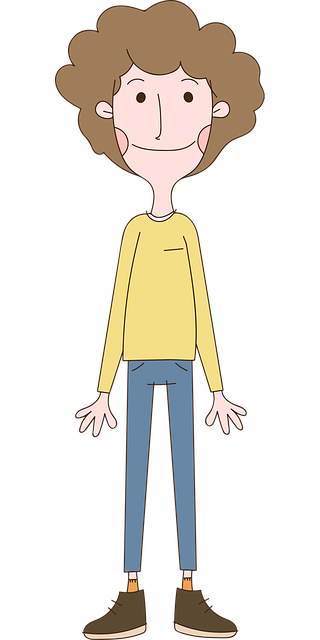 Once every couple of months or so, I get a catalog in the mail from Casual Male, the big and tall men's clothing chain. I shop there occasionally—they're a little expensive but sometimes I find some nice stuff there.
The words on the cover of the Casual Male catalog always sound somewhat empowering for overweight people. "Play up your XL style," exhorts Spring '07's catalog. At the bottom is their commonly used tagline, "Why be average when you can XL?" This month's male cover model has a skinny blond woman cuddling up to him and gazing at him.
But the male cover model is not overweight. As a matter of fact, there does not appear to be one single man pictured in the catalog who has a waist larger than 40 inches.
I looked back at the front of the catalog to make sure I was looking at the right thing. Yup, "Big and Tall." Big comes before tall. And I looked at the sizes of the clothing available. A polo shirt was available in tall sizes XLT-5XLT and big sizes XL to 6 XL. A pair of cargo pants fit waists from 44-60". One belt even fit people with 68" waists.
I looked through the catalog again to see if perhaps I hadn't looked closely enough. Maybe a large gut was cleverly concealed under extra lengthy shirt-tails. Or someone who might not look very fat from the front, but appear more so in a profile view. There were a number of models who looked like they might wear tall size 2XLT. But as for big size 3XL? No way.
Since when is this good marketing? Overweight people have enough problems with the media and pop culture treating us like undesirable people. So, if you are going to market clothes to us, and expect us to buy your clothes via mail order or Internet, you would think that there would at least be people modeling your clothes who look like us. At the very, very least, so that we have a hint of how the clothes might look on us.
Instead, Casual Male seems to be saying to us, "We'll sell you clothes that fit you, but, um, you really aren't worthy enough to appear in our catalogs."
Why don't they just be honest and say, "Why be XL when you can be average?" Or, "Play down your XL style. Like we do."