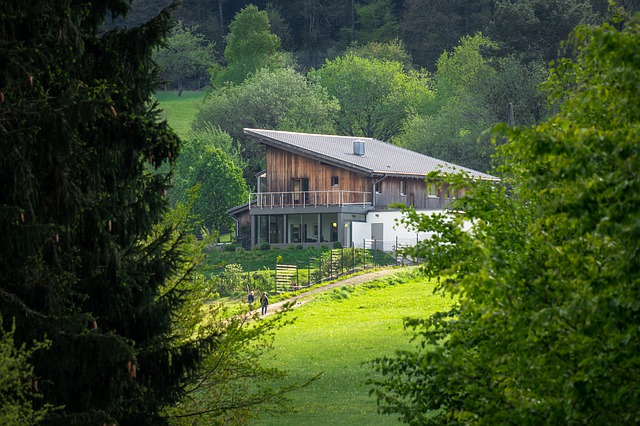 Five years ago, three adults and a baby moved into an empty co-op house with a big and somewhat overwhelming mission–revive the co-op house and turn it into a thriving community. Co-op house changes that we're now undergoing will make us a very different co-op.
I, as one of the adults, barely knew the other two adults–a couple that had just moved here from Chicago with their one-month old child.  We'd talked on the phone a couple of times and I met the husband in person a couple of times.  One day, about a couple of weeks before we moved into the new place, I invited the couple for dinner in at the co-op I was living in at the time.  The wife had her baby in a sling, and the baby was sleeping so quietly that I strongly suspected that none of my housemates in the co-op even realized there was a baby in the house–a suspicion that I later discovered to be true in a subsequent conversation.
Back then, major co-op house changes were in order to make the property habitable.  The odor of tobacco smoke in the house was very strong as the house had not been a smoke-free house.  So many cigarettes had been smoked on the porch and in the house that our next door neighbor (with whom we eventually became good friends), had set up a window shade at the end of her front porch facing our front porch to keep the tobacco smoke from drifting onto her porch.  We scrubbed every square foot of that house and even used a sage smudging stick to "purify" the house.
In addition to the cleanup, we also had to recruit new people to move into the house with us–fast.  Luckily, we were mostly full within the month and completely full by the end of the year.
Many people have been involved the co-op and have contributed a lot to the house in the intervening five years.  Major co-op house changes included  developing an attic family room and installing the insulation and floor tile ourselves.  We helped design the new kitchen, which, while fairly small, is still better suited for a co-op of our size than what was there before.  We made many decisions as a house, with some of them being quite difficult, especially when we had to ask a couple of people to leave.  We made mistakes and learned from them, and refined our operations as a house which would always been a complex operation given that it has housed 7-8 adults and anywhere from 1-4 children,
The one constant through all of these five years, though, was me and the family that started the house.  And now the family–now with two kids ages 2 and 5–is moving out. Another major co-op house change.
I remember five years ago telling a friend in another co-op about moving into the house with this couple and he looked at me surprised and said, "You're WILLINGLY moving into a co-op with a baby?"  Yes, and that was one of the biggest pleasant surprises of my co-op experience here.  My five years with this child and her younger brother will always be among my most cherished memories.
I remember one of the early days in our house where the mother, baby and I went to Tex Tubb's Taco Palace, a delightful Austin-style Southwest restaurant in the neighborhood.  The baby spent the entire time in the baby carriage and was very quiet.  When we got to the restaurant, we kept her in the baby carriage facing the wall.  The baby noticed the Christmas lights on the wall that were there for decoration and became absolutely fixated with them.  She almost seemed to be trying to communicate with them as if they were the mother ship from the planet Babyland.
As she got older, we would have crawling races up the stairs.  As she got a little bit more independent, sometimes her parents would make a decision on something she didn't like, and she would look over at me as if to appeal, and I'd say, "Sorry kiddo, I have to defer to your parents."
This baby is now a beautiful, intelligent and somewhat sassy five-year old girl, and it has been amazing to watch her grow and get to know her.  Her younger brother, now 2 1/2, was also born in this very house, and he and I are also quite close.  Up until now, both have only remembered living in this co-op house and life with me as a housemate.  That blows me away, as five years is a tiny portion of my life, but these kids' entire lives up until now.  It's as if I were an uncle except one who lived in the home.  I often joke that I had the luxury of "borrowing" them and then handing them back when they became difficult.
I'd known for years that the family would be committed staying here several years in this house but not for the long term. They are now living in another state and starting a new life, just in time for the little girl to start kindergarten.
I've never published photos of the children before per the parents' wishes.  Now that they are in another part of the country,  I can feel comfortable doing so.  I don't know if I'll ever have children of my own, and the older I get, the less likely I will, but it's been a great experience "borrowing" these kids and growing with them.  Here they are, dressed for Halloween as Elmo and a lion, respectively.
The co-op house is still thriving and will continue to do so.  The family is being replaced by three experienced co-opers, one of whom was a housemate of mine in my previous house.  We have three other children here, who are slightly older and who will help guarantee that this house continues to be lively place. And the co-op house changes will continue. But I will always have fond memories of the previous five years, proud of what I and this family have been able to help accomplish, and I look forward to the possibilities for his house in the future.