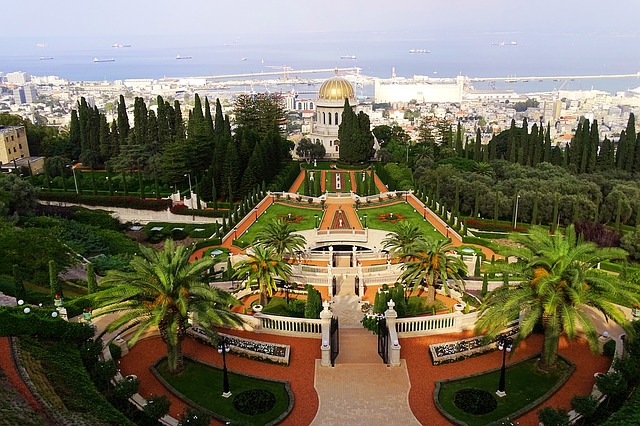 It would be folly for me to say that I totally understand or get the Bahá'í Faith after five and a half years of being a Bahá'í, much less twenty-four years after being introduced to the Faith. How do I get closer to that point, and to what extent does Ruhi help?
It does seem to me, though, that the Bahá'í Faith is particularly difficult to learn about.  Baha'u'llah wrote over a hundred books, with only a small number that have been translated to English.
The first book on the Bahá'í Faith that was given to me was not written by Baha'u'llah, but by John Esslemont.  It gave a pretty good overview of the Bahá'í Faith and its origins in the mid-19th century.  When I moved to Los Angeles immediately after completing my Bachelor's Degree in 1989, I went to the beautiful Bahá'í Center in L.A. on a semi-regular basis.  Despite my serious interest in the Faith at that time (I even talked about the idea of declaring as a Bahá'í on January 1, 1990), there was no real program at the Bahá'í Center that would give me a run-down on the Bahá'í Faith and help me decide about making such a move.
Somebody told me to buy the Kitab-i-'qan, a book Baha'u'llah wrote that laid out the basics of the Bahá'í notion of progressive revelation–the belief that God has guided humankind throughout history, and that the founders of the world religions most people are familiar with today–Judaism, Christianity, Islam, Buddhism, Hinduism, etc.–were themselves sent by God to guide humankind.  But even for an educated 22 year-old like me at the time, the Kitab-i-Iqan was a difficult book to read. Given that the Baha'i Faith arose out of a Muslim society in an arguably similar way to how Christianity arose out of a Jewish society, the book made references to Islāmic writings and symbolism that I didn't understand at all.  Furthermore, the standard English translation uses the same 17th century English used in most English translations of the Bible.  Sure I can understand it, but not as well as the English spoken today, and combined with the references I didn't understand, both of these issues made it hard for me to make heads or tails of the Kitab-i-Iqan.
During that time in L.A., I also went to a few Bahá'í dinners, including one at the home of Marcia Day, the former manager of the 70's folk-rock band Seals and Crofts. Marcia and the other guests at that dinner were extremely kind and patient with my FBI-like interrogation of them about the Faith. Ultimately, I opted not to declare as a Bahá'í at that time.  I'm not sure if any kind of education program would have gotten me to declare–my beliefs were more Pagan at the time.  Nevertheless, that experience helps me understand one of the major reasons why the Universal House of Justice began to push the Ruhi curriculum about a decade later.
When I rediscovered the Faith nineteen years after my initial discovery , I plotted out my own path to help myself decide whether the Faith was right for me.  It started with the Esslemont book again and the Kitab-i-Iqan, but other books by Baha'u'llah including the Kitab-i-Aqdas (which wasn't published in English until 1992, three years after I stopped pursuing the Faith), Gleanings from the Writings of Baha'u'llah, and a scholarly and refreshingly objective book by William Hatcher and Douglas Martin entitled The Bahá'í Faith–The Emerging Global Religion.  The membership of the Bahá'í community in Madison also told me that I should take the class for Ruhi Book One.  Ultimately, I found Hatcher's book the most helpful, followed by the Kitab-i-Aqdas (which has to be read within the context of the notes accompanying the text, otherwise it's a very confusing and misleading read).
A few months later, I joined a class for Ruhi Book Two.  I did so because I though that this was the best way for me to learn more about the Faith and deepen myself.  However, I came to realize that while it taught me a little bit more about the Faith, its real purpose was to get me to become more active in teaching the Faith. 
The logical and perfectly reasonable problem in my head, however, was this: How could I commit to teach the Faith if I still felt like I had more to learn?  Yes, I'd declared as a Bahá'í but this did not mean that I was committed to teaching the Faith.
I was struggling with the Faith somewhat at the time, so I decided to take a different approach.  Rather than follow through on Ruhi, I decided to sit down with the Kitab-i-Iqan and a notebook and start reading the text much more seriously than before, making note of writings that resonated with me and writings that I questioned.  This was remarkably effective–it felt like the words of the Kitab-i-Iqan began to leap at me off the page for the first time.  I began to see the book for the powerful revolutionary religious statement it truly is, and my faith deepened.
After that experience, I decided that the best way to learn the Faith was to read the Writings directly, instead of relying on an intermediary like Ruhi or other books written by a third party.  I now own a thick 1,200 page book with all of Baha'u'llah's writings that have been translated to English, and an equally sized book of all of Abdu'l-Baha's translated writings.
Nevertheless, it's not hard to see how much of a struggle it is to wrap one's head around the Faith.  There have been many attempts to help people do so–Ruhi, the other above-mentioned books, and something called "Anna's Presentation."  For a little while I tried to help build the Bahá'í Faith in my local community by holding at my house Baha'i devotions–short prayer services with readings from the Bahá'í Faith and often other religions. One of the attendees at my house devotions was fluent in English, but English wasn't his first language, and he had a very difficult time understanding the 17th century English in the Writings.
The Bahá'í Faith is by no means unique in the challenge of explaining itself to others.  The Bible–either in its King James or Revised Standard Version is far from being an easy read. There is so much context in the original writings of any religion that often get lost through the centuries or misunderstood.
Nor do I think there is a single or simple way out of this dilemma.  Humankind is one, but we all have different life experiences–some of them very different from each other. Even if the entire world spoke only one language, there would be differences in experience.  I don't think the Bahá'í Faith or any religion can survive as a monoculture.
Ruhi is one approach but it should not be the only approach.  Just as a wise farmer plants a variety of crops and rotates them, so should the Bahá'í Faith.