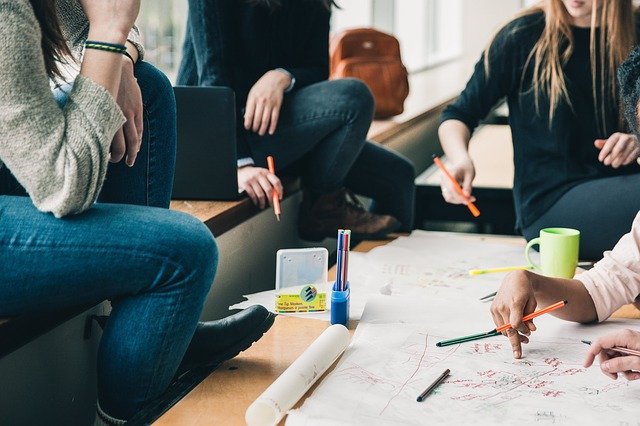 A 16-pack of "BIC Cristal Pens for Her" has attracted a lot of attention on Amazon.com Many things on the Internet "go viral," but this is the first time I've seen a product on Amazon.com get so much attention. The thing is, I don't think it's attention that either Amazon.com or the manufacturer necessarily asked for.
The BIC pen product description below says that the pen "has an elegant design – just for Her! It features a thin barrel designed to fit a women's (sic!) hand. It has a diamond engraved barrel for an elegant and unique feminine style."
The featured pens come in pastel colors apparently designed to scream "girl cooties!" to the average misogynist. As a pen connoisseur myself, I had no idea that a feminine style was a must, but, as one female reviewer remarked, "the men in the marketing department must be on to something." Apparently they are also graceful grammarians.
When I checked Amazon there were 846 reviews for this pen–85 pages total. The thing is, I'm certain the overwhelming majority of the people reviewing it have never bought this pen.
Going back to page 85, in the fall of 2011, the reviews look pretty much standard and serious, though a few reviewers commented about the gimmick of marketing pens exclusively to women. However, starting at about page 78, around the end of July 2012, someone posted a comment saying, "Finally, pens for women! I don't know what I've been doing all my life writing with men's pens. It's just been such a hassle!"
And then the lampoons began. Most of the remaining 78 pages of reviews are dedicated to women (and some men) poking great fun at the gender stereotypes inherent in such a product. I could not stop laughing. Some of the quotes are below:
"I love BIC Cristal for Her! The delicate shape and pretty pastel colors make it perfect for writing recipe cards, checks to my psychologist (I'm seeing him for a case of the hysterics), and tracking my monthly cycle."

"The "Oprah" of pens…My 'man' pens typically roll over in disgust when I share detailed, in-depth moments of my day; but ladies, I'm telling you, BUY THESE PENS! They DO listen, and they REALLY CARE! Then, pour some wine, invite over 15 of your closest gal-pals, and make a whole night of it!"

"Nice try, BIC, but next time, leave out the ink and stick in some batteries instead."

"Grate procduct S 5tars! but #need a k3ybrd 4 grls PLZ!",

"As a red-blooded 'Murikan man, what I want to know is who taught all these women to read and write in the first place? And how is a ball-point pen "for Her" going to get my pot pie on the TV tray any faster? Now shut up and bring me a beer, NASCAR's on."

"I tried to give this zero stars but the system wouldn't let me. I tried to order these on-line but couldn't. Possibly because I am a man? I have contacted the ACLU and plan on filing a lawsuit immediately! Men have the equal right to be condescended to! We demand the equal right to be trivialized! We demand indignity!"

"love the pretty colors and skinniness, but I'm only giving two stars because they're annoying. For one thing, they dot every "i" with a little heart. They also won't make periods at the ends of sentences; it's a question mark or exclamation point every time, also dotted with hearts–SUPER annoying. I went to okay a memo from my boss with the word "Fine" and it looked like I was coming on to him or something, which I wasn't. At ALL. Secondly, they insert "like" and "um" randomly throughout whatever it is you're writing. I guess people still know what you mean but it takes up a lot of extra time and makes whatever you're saying sound dumb."

"Who knew I could come up with so many haiku about kittens and puppy dogs!"

"Thank you, Bic! With these pens in hand I can finally find my place. No more struggling as a fine artist and designer, now I can do what I do best: writing color coded "To Do" lists and drawing unicorns."

"Great fit, but I have a question….I see this comes in a sleek design. But as a 'full-figured' woman, do these pens come in 'curvy and carefree'?"

"If I ever find out who these products are for, I will let you guys know."
More hilarious reviews are being added daily. You can find them here.