It has been amazing to see this little town of Madison become the center of the nation's attention as people have stood up against the drastic and controversial measures being pushed by Wisconsin's new governor.  Little time goes by when I don't hear people talking about the latest developments with the standoff over the right to collective bargaining for state employees and I often overhear people talking about it on the bus. A capitol transformed, indeed.
The Capitol has been occupied by peaceful protestors 24/7 for a couple of weeks now.  I know many people who have chosen to sleep over at the Capitol as part of the occupation effort.  The Capitol has always been open to the public, and people routinely cut through the Capitol to get from one side of Capitol Square to the other.  But I've never seen the capitol transformed this way before…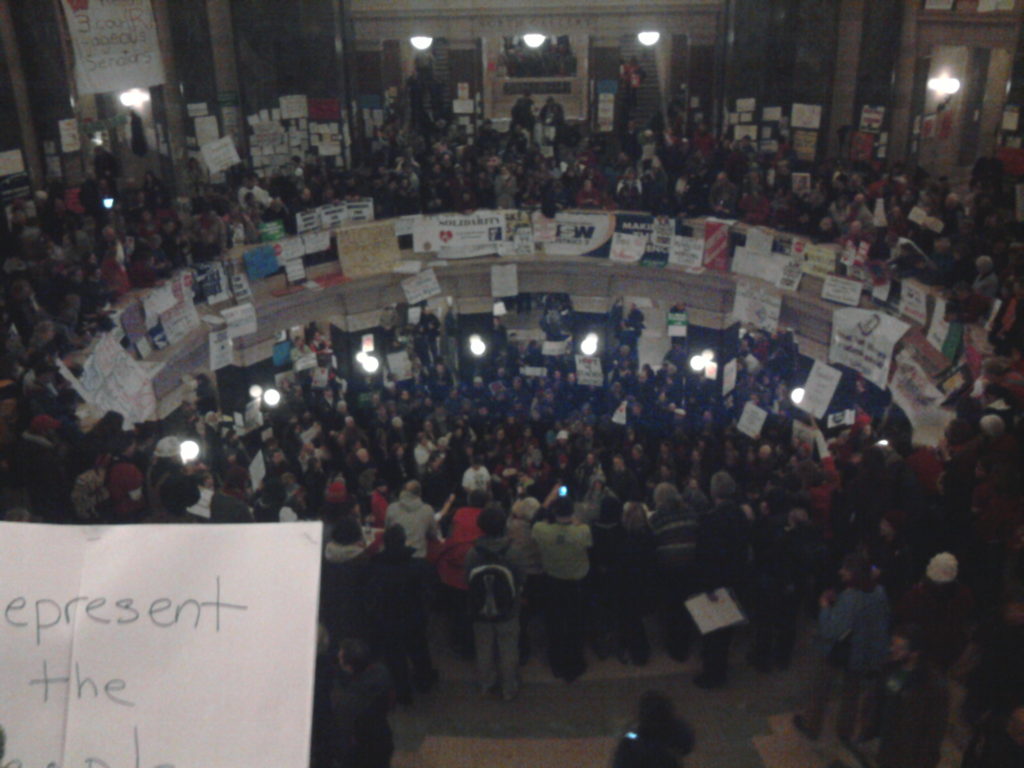 Signs like these were all over the Capitol.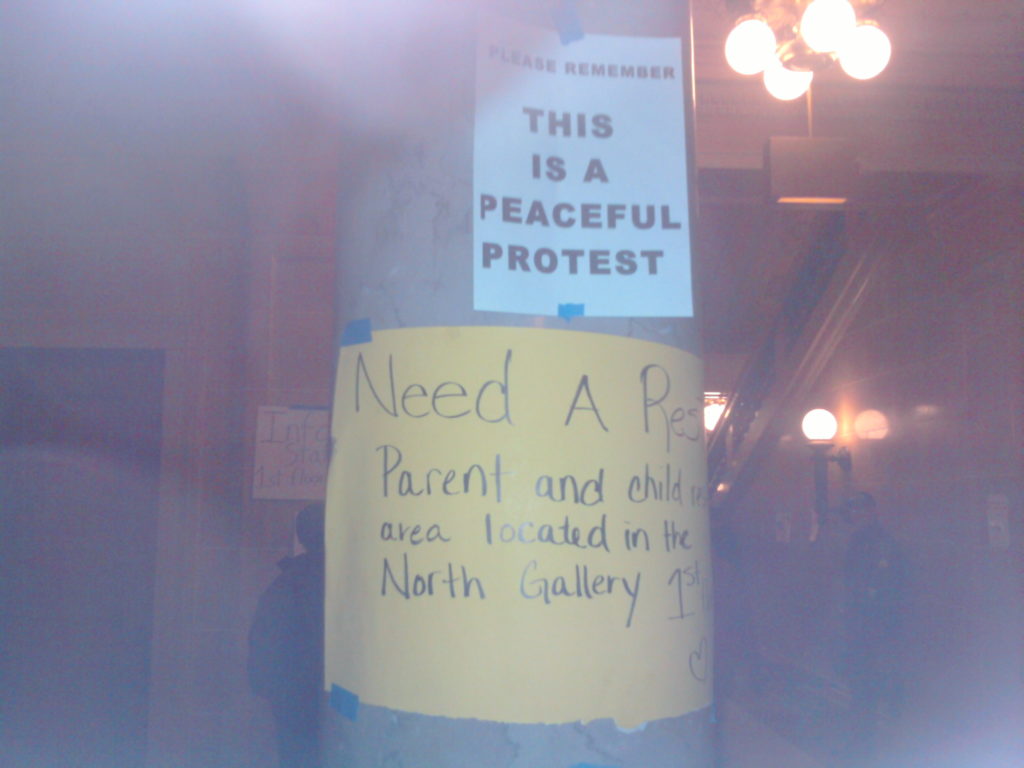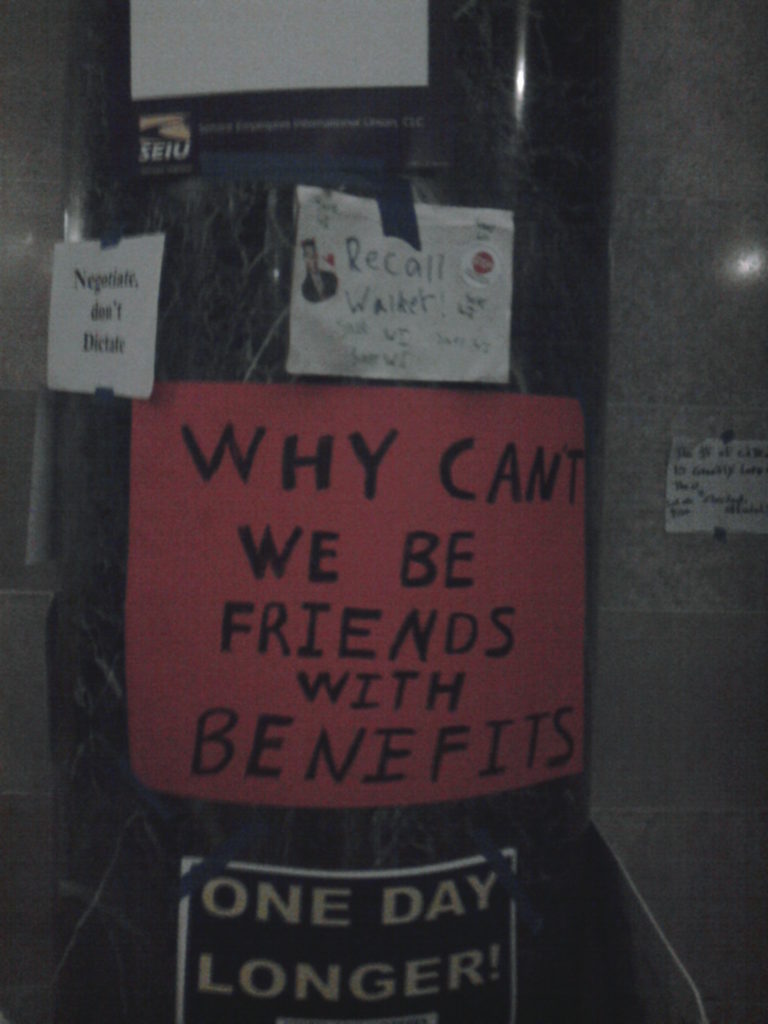 A resting place for someone sleeping in the Capitol.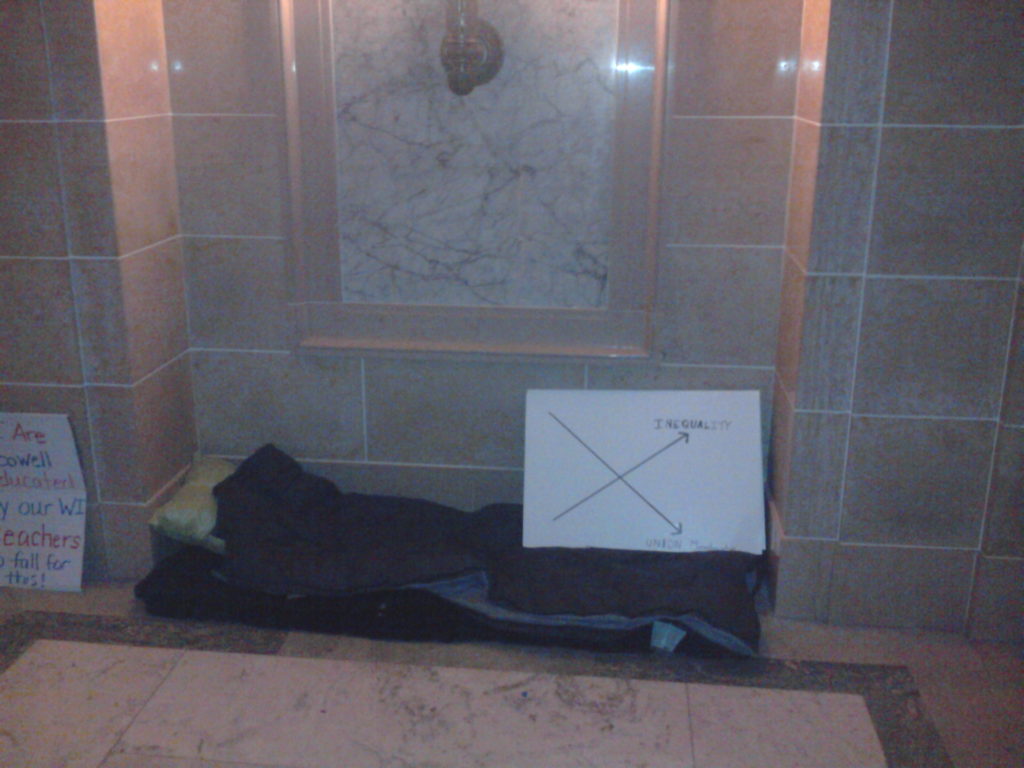 Ian's Pizza has two locations in downtown Madison–one just a block or two from the Capitol.  Orders of pizza for the protestors have reportedly come in from donors in all 50 states and several foreign countries, including Egypt and China.  Ian's pizzas are famous for their inventive toppings, such as macaroni and cheese.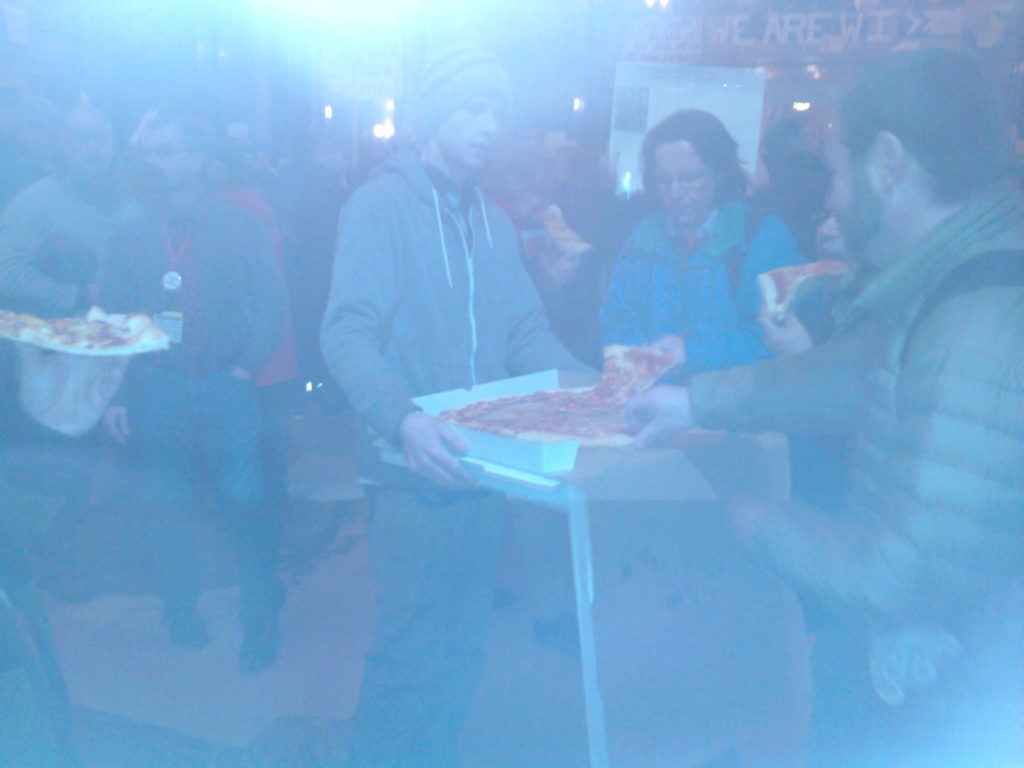 The budget bill would reportedly slash public transportation.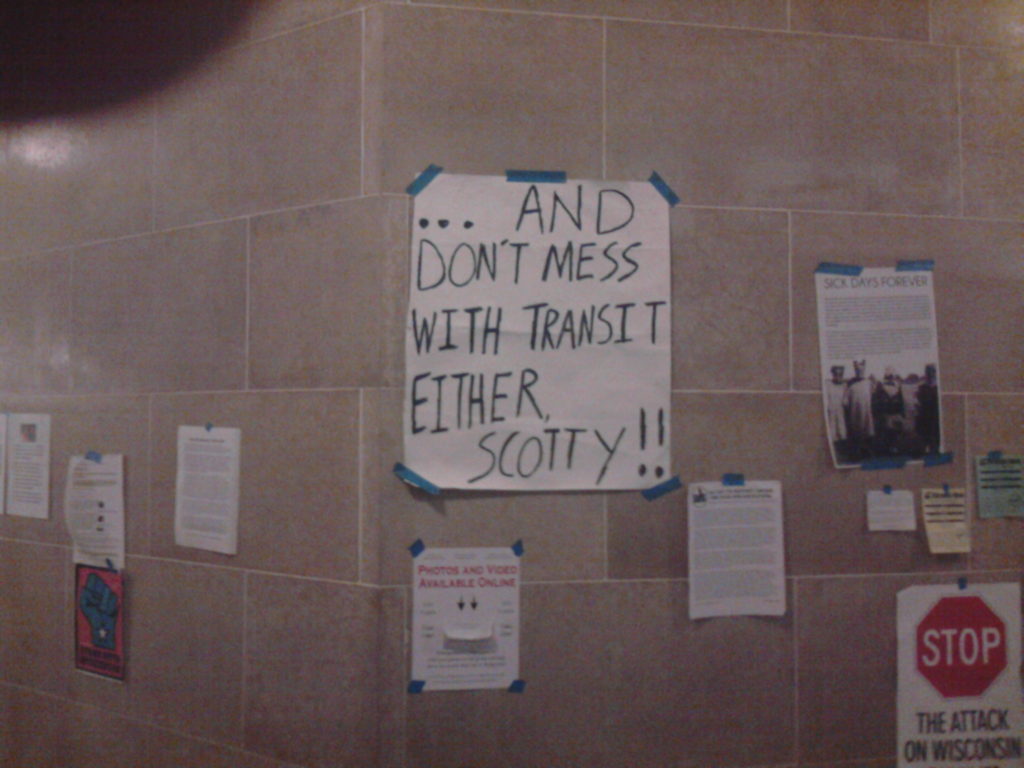 One of the banners hanging from the balcony reads "Stewart and Colbert:  We came to your rally, now come to ours."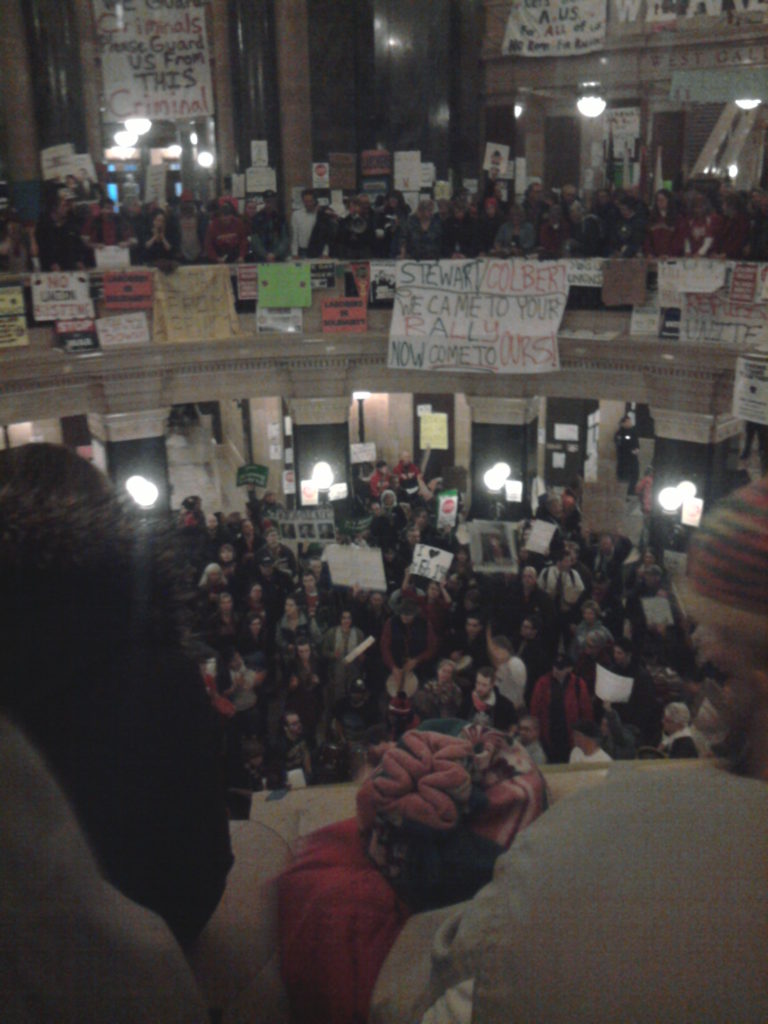 Protestors staying overnight at the Capitol worked with Capitol staff to keep the building clean.