12 Qawl 167 B.E. (Baha'i Calendar)
Soundtrack in my head: The Fauns, "Cool Stuff"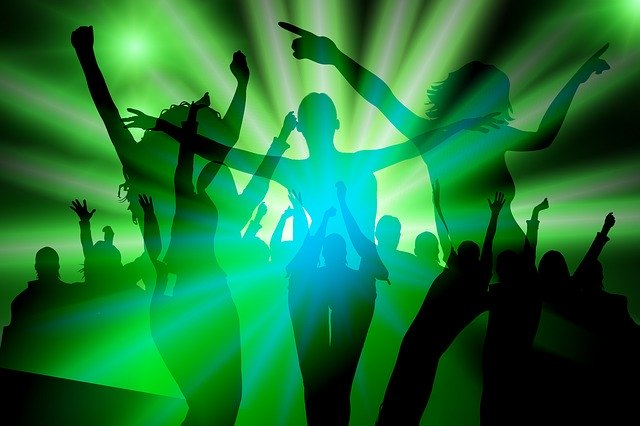 My DJ set last night was one of my favorites.  It wasn't necessarily my best–indeed it had a couple of weak spots–but I felt like I was headed in the right musical direction, and developing my sound. 
I see one aspect of DJ'ing being the art of balancing the desires of the audience with one's own sound. I think DJ's, whether consciously or unconsciously, have their own sound and style, and it's something audiences can often identify even when the DJ's themselves can't.  In my new introduction and artist's statement, I define my sound as an effort to explore alternative forms of beauty and inspiration.  I did pretty well with that last night, I think.
This is my playlist from last night:  Eastmountainsouth, "You Belong," Beat Pharmacy, "Nature's Disco," Naked Music NYC, "It's Love (Wamdue Dream Dub)," The English Beat, "I Confess," Bebel Gilberto, "Sem Contencao," Waldeck, "Get Up…Carmen," MC Solaar, "Un Ange En Danger," J Boogie, "Deep In The Cut," Ulrich Schnaus, "Knuddlemaus," Thievery Corporation, "The Foundation," Cocteau Twins, "Iceblink Luck," Suba, "Tantos Desejos," Roebeck, "White Universe," Arkestra One, "I Really Want You," A Skillz & Krafty Kuts (feat. Cathy Burton), "On Your Own," Thievery Corporation, "Sweet Tides."

While there was one time the dance floor was thinly populated, (and an early part where people seemed to be more socializing than dancing on the dance floor), overall, people seemed to like the set very much.  There were a couple of comments in the DJ feedback book.  One person really liked the set, the other person felt that their needed to be more diversity.
The nature of the Barefoot Boogie really demands diversity in music–more so than other venues, given the diversity of people who attend.  I've seen DJ's at other venues perform where they really have just one essential sound.  I remember at an event listening to a DJ who was very good, but as a Thievery Corporation fan, I recognized more than seven different songs beat-matched into the mix.  I try to limit my Thievery Corproration to one track per night, though last night I cheated and slipped in a second. 
But I also remember giving feedback to a fellow Barefoot Boogie DJ.  I told him that while I wasn't really into his music too much, I could see that others were, and I told him that I respected what he was doing in a developing rather unique sound.  I told him that he now needed to mix more variety into that sound.  Maybe it's time for me to follow my own advice on my sound.
In any case, my YouTube channel has links to some of my favorite songs and musical artists.  Enjoy.