Tomorrow morning, the kitchen undergoes demolition as a first step in the renovation of the kitchen.  We spent the weekend clearing out the kitchen and setting up a makeshift kitchen in our foyer.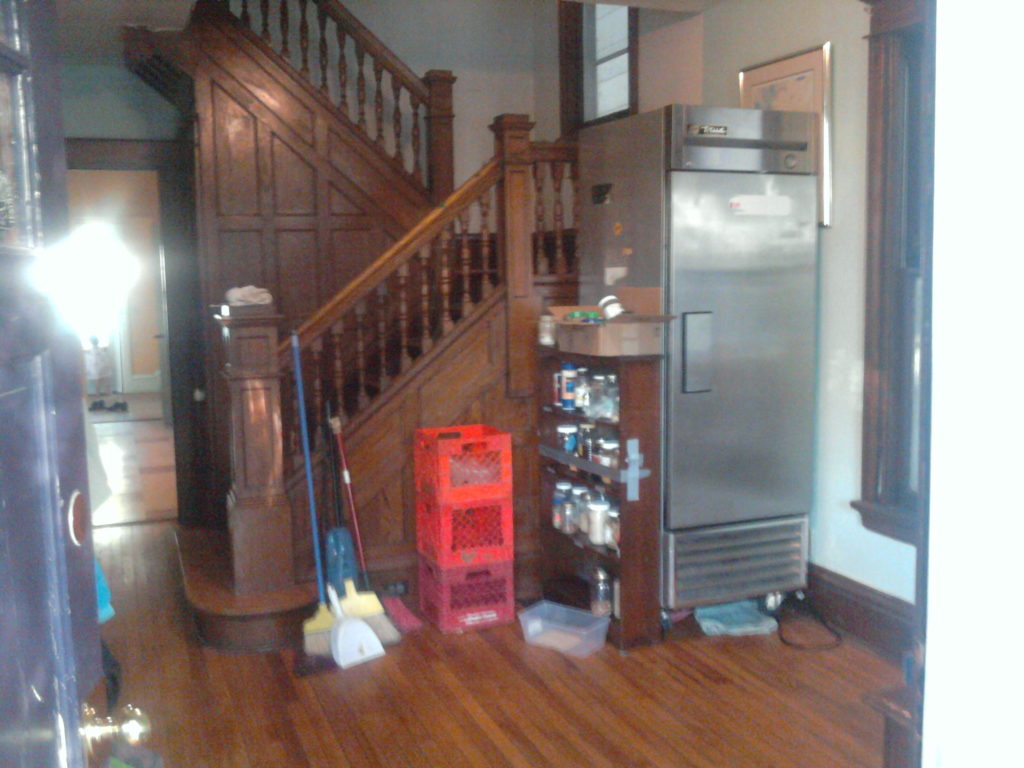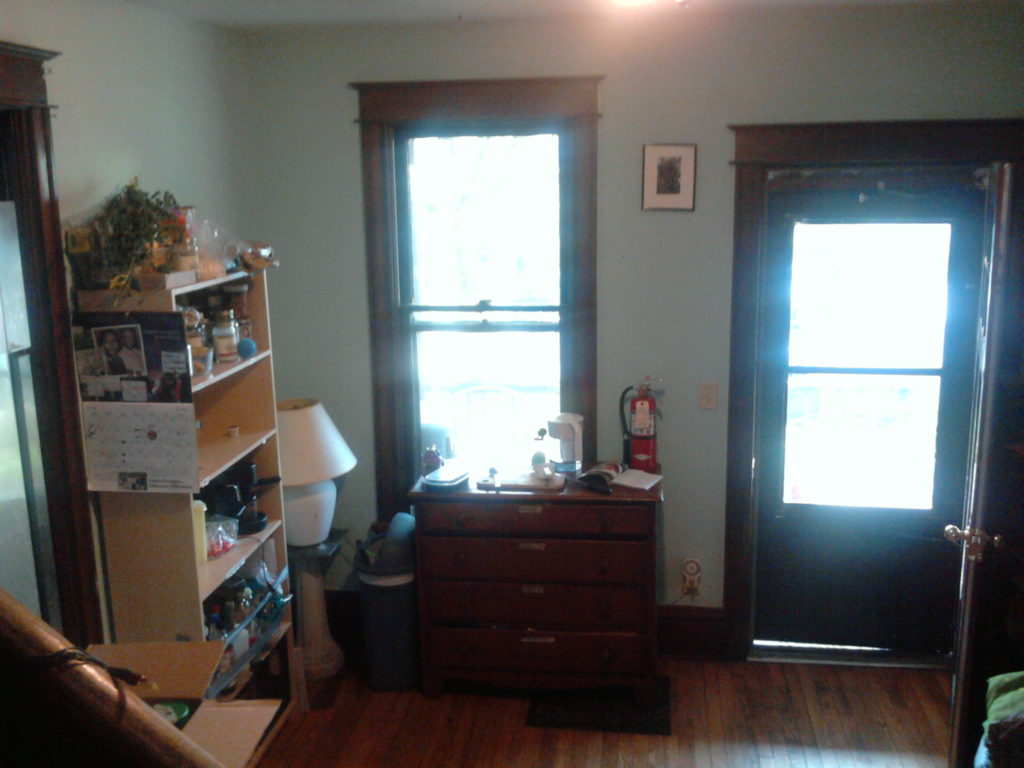 We ended up clearing out the bookshelves in our living room so that there would be room for dishes.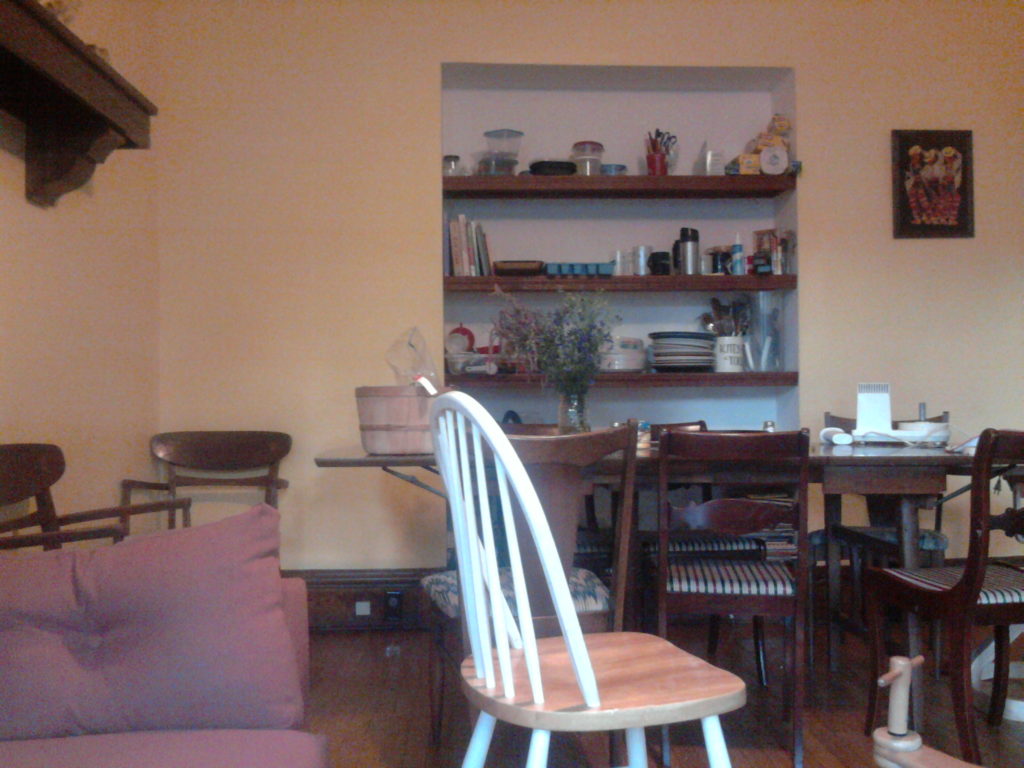 The old kitchen was arguably the ugliest room in the house.   Also, it was initially designed for a family of four, not a co-op.  Finally, lead testing showed a signficiant amount of lead paint in the cabinets, and the consultant recommended that we get rid of them ASAP.  That likely sealed the deal for remodeling. 
Let's take one last look at the kitchen.  It's going to be tough going without one for two or three weeks, but the wait will be worth it.