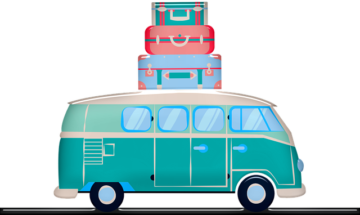 Tomorrow is the big moving day. The soundtrack in my head that I list above is music to pack by.
Up until today, I've been laser-beam focused in my preparation for this move. I got a lot done quickly, and I think I'm more organized with this move than ever before.  But today is harder.  I took off from work today to make final preparations and I must admit that it's a bit harder now than it has been to stay focused.
I get tired of limbo really easily.
I cooked my last meal for my old co-op house on Monday, I cleaned up the kitchen for the last time Wednesday night, and a little bit over an hour from now is my last dinner at the house.  I feel happy-sad and bittersweet.  I have spent more years in this co-op house than in any other place I've lived in as an adult–only in one of my childhood homes did I live longer.
There is a wall in the basement that has a lot of writing on it. If there was such a thing as Quaker graffiti, this is what it would look like.  People have been writing on this wall for decades. The earliest date I see written on it is November 1980. But even that one was commenting that this wall "was like archaeology," so I'm sure the writing goes back much further.  I felt moved to add my piece to the wall. This is what I wrote:
It blows me away sometimes…
I lived here for 5 1/2 years.
No one who was living here when I moved in
is still here now
I look at this wall
I see 30-plus years of intelligent graffiti
And it's as if this house has never changed
As if all the writers over this 30-plus year span
live together in the same house right now.
It blows me away sometimes…
I am really getting excited about the new co-op house that is coming into being. We've interviewed a bunch of people this week. As the picture of what the new co-op seems to be looking like comes into focus, the more excited I get.  It almost seems as if arrangements from God are suddenly falling into place out of nowhere and bringing together a remarkable group of people.  Maybe that's exactly what's happening. Who knows?