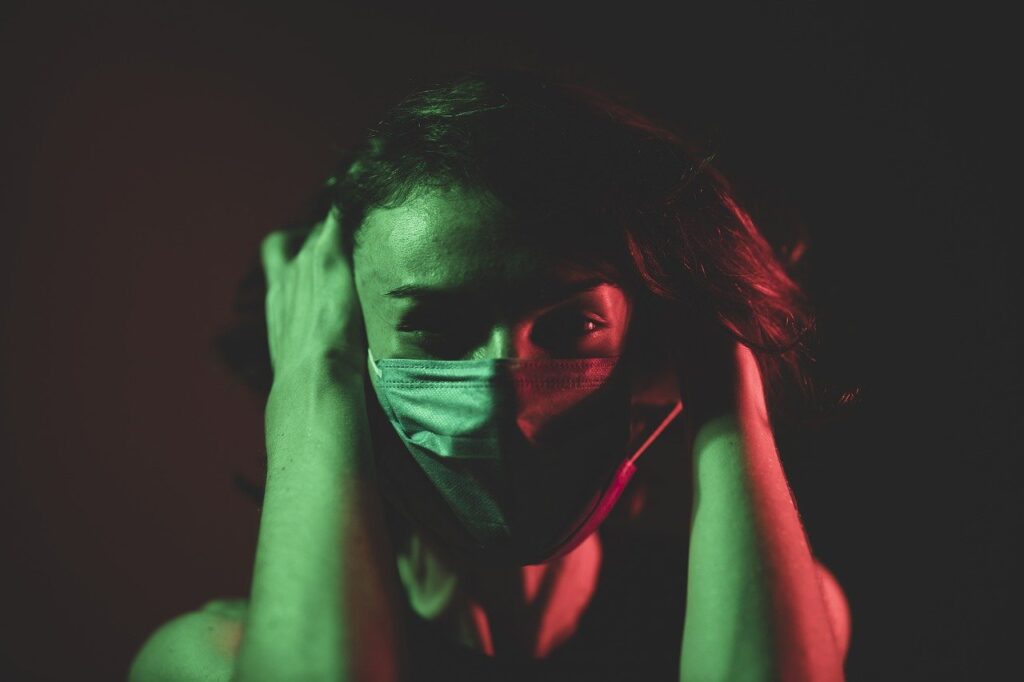 11.720 Westlight 7 EE (Earth Epic Calendar)
Soundtrack in my head: P.M. Dawn, "A Watcher's Point of View (Don't 'Cha Think)"
The COVID-19 pandemic has exposed fundamental weaknesses of the United States government and the economy of the United States. A series of poorly though out decisions has created a dystopian nightmare that, to be quite honest, could be the decline and fall of the United States. All three jaded and out-of-touch branches of the U.S. Government have utterly failed to help weather 330 million-plus Americans through the COVID-19 crisis. We live a COVID failed state. This post will go through the multiple failures committed by our governments.
The utter failure of the U.S. to respond—in numbers
Just in case you're not convinced that the United States has utterly embarrassed itself in its failure to address the COVID-19 pandemic, let's start with the fact that as of September 19, the U.S. surpassed 200,000 deaths.
The COVID Failed State: Failure to prepare
Dr. Luciana Borio, Director for Medical and Biodefense Preparedness at the National Security Council, speaking at an event in May 2018 that marked the 100th anniversary of the 1918 pandemic flu, warned that a pandemic flu was the top health security risk and that the U.S. was unprepared. The next day, Rear Adm. Timothy Ziermer, who was the top White House official in charge of pandemic planning, abruptly left the National Security Council under a reorganization plan orchestrated by National Security Advisor John Bolton. His team dedicated to pandemic preparedness was also disbanded. And in September 2019, the Trump Administration ended the early warning pandemic program PREDICT which sent experts to places like China to spot viruses that could potentially lead to pandemics—just two months before the coronavirus actually made it's appearance.
This piece by The Bulwark details further the timeline in which the Trump adminstration received clear warnings about the virus, and its slowness in reacting or refusal to act altogether.
And just in the last couple of weeks, media outlets reported that Bob Woodward's book Rage revealed how on February 7, Trump knew the virus was several times as deadly as the flu. But between February 23 and March 10, Trump kept on insisting to reporters that the U.S. government had things under control. In a subsequent with Woodward on March 19, Trump said, "I wanted to always play it down. I still like playing it down, because I don't want to create a panic."
In the meantime, the confused, uncoordinated response at the federal level showed us the reality of the COVID failted state. PPE shortages and lack of central coordination by the federal government resulted in states scrambling and sometimes competing for masks, gloves, gowns, and other personal protective equipment for frontline workers. New York Gov. Andrew Cuomo likened it to a "50-state bidding war," and Illinois Gov. J.B. Pritzker described it as "the Wild West." And most bizzarely, there were multiple reports of FEMA intercepting PPE that had been ordered by the states after the states were told they were on their own in securing such equipment.
Putting business needs over the public's need to survive the virus—both physically and financially
But the biggest misstep that has created our COVID failed state has been the unwillingness of Congress to do everything it can to 1) protect Americans from the ravages of the virus, and 2) keep Americans from falling into a downward spiral of unemployment, inability to meet basic needs, facing homelessness due to eviction, and hunger.
Unlike the failures of the Trump Administration and the Republican Party, these other failures are bipartisan, and have happened on the state and local levels as well as the federal level. That's why I titled this COVID-19 Failed States of America.
The CARES Mostly for Corporations Act
A remarkable opportunity to protect Americans from the virus and keep the economy from falling apart was missed because unlike most other First World countries, the federal government chose to let layoffs happen and let people fall into unemployment.
In Europe, many countries chose instead to keep workers connected with their employers by providing subsidies to those companies that would allow them to pay workers at nearly the same rate despite seriously reduced business. This helped 39 million workers stay afloat in the EU. It also helped workers avoid the Faustian bargain of protecting one's health vs staying afloat financially.
The U.S. instead decided to help large corporations first and then pass out inadequate benefits to small businesses and individuals. In the package that appropriated Congress appropriated a 4.25 trillion dollar fund for the Secretary of the Treasury to dole out to the shareholders and corporate executives of large corporations with very few strings attached. It was reported to be $425 billion, but allows the sale of bonds that could raise the cost by a factor of ten. A total of $300 billion was given to banks to loan as potentially forgivable Paycheck Protection Program loans to small businesses.
However, banks often loaned to their favorite customers regardless of need, and many larger chains such as Ruth's Chris Steakhouse, Shake Shack, and Potbelly's got loans despite being large publicly traded companies. The $1,200 one time stimulus payments and $600 per week enhanced benefits for unemployment (which expired July 31) did help many people. Meanwhile, the remainder of the money was wholly insufficient to meet the needs of all of the potential failed small businesses. But upon expiration of the enhanced unemployment, millions have faced the prospect of eviction and that number continues to grow. And small businesses are closing at a record pace. As of late July, 55% of small businesses listed on Yelp closed permanently.
This has frightening implications for American capitalism. What this set of reforms creates—and I think it's by design—is a new economy dominated by large corporations while fewer small businesses are able to compete. Not only is there less competition, there are also fewer business where profits are kept locally. With large corporations holding the bulk of economic power, the less ability that government at any level will be able to insist on fair competition and uphold safety standards, environmental standards, and worker rights.
The vast majority of Congress had very little input in the development of the CARES Act. Senate Majority Leader Mitch McConnell (R-KY), Senate Minority Leader Chuck Schumer (D-NY), House Speaker Nancy Pelosi (D-CA), House Minority Leader Kevin McCarthy, (R-CA) and Treasury Secretary Steven Mnuchin negotiated the bill behind closed doors. It was presented to both the Senate and the House as a "take it or leave it" proposition. It passed the Senate 96-0 and the House on a voice vote which only one or two "nays" were heard.
There were vague promises of more support the following months. Here is a video of Nancy Pelosi talking down NBC's Jake Tapper when he questioned her about losing possible leverage against Trump and the Republicans.
The message is clear. "We've got you covered. Don't you dare question us." If the tone of her voice doesn't give you a reason to question her, there are many reasons.
Don't CARES about a second stimulus
The benefits ran out July 31. The Democratic House of Representatives passed the HEROES Act in July in anticipation of the benefits running out. But the Senate did not act by the July 31 deadline.
This resulted in furious negotiations between the same Congressional leaders. Pelosi and Schumer met with Trump and Mnuchin. The Democrats wanted an extension of the $600 unemployment per week, Trump was only going to accept $200. Both had agreed to another $1,200 stimulus. And then the talks broke down, as millions of unemployed people were evicted and face the prospect of eviction.
The Democrats have the capability of being passionate when they want to be. In 2016, when the House of Representatives failed to pass background checks on gun purchases in the Republican-controlled legislature, they took the step of staging a sit-in. Which was certainly appropriate, as school shootings have become the norm. So how did both parties of Congress respond when a break down in talks resulted in "no deal," putting millions of Americans at risk of eviction?
They spent the rest of the month of August home on vacation. Oh, and probably spending a lot of time convincing voters that they should be re-elected.
Meanwhile, President Trump sought to bypass Congress with half measures, including a $300/week enhanced unemployment from FEMA funds, and getting the CDC to put a moratorium on evictions until January 1. These are not very effective, but will help some people. A couple weeks ago, Senate Democrats blocked a Republican "skinny" bill with much were provisions than what had even been agreed upon between the Democratic leadership and the Trump administration before negotiations broke down. Now the House Democrats are introducing a $2.2 trillion bill that would, among other things, restore the $600/week enhanced unemployment benefit.
But these are unilateral moves. At this time, there are no sign of negotiations. I can't help but think that both sides have apparently given up before the November election. And now they want your vote—with Democrats blaming Republicans for the impasse and Republicans blaming Democrats for the same.
It's nothing but political theater. It's Kabuki theater for the masses. We should be less interested in empty platitudes from these politicians and pay more attention to what they are ACTUALLY doing.